Browser log is information, including information entered in forms, passwords, and visited sites, that the Microsoft Edge browser remembers and stores on your computer while you browse the web.
How to view and clear your browsing history in Microsoft Edge
In order to view or clear the history of visited pages in Microsoft Edge browser, press Ctrl+H, in the appeared History window you can view or delete the history of visited sites for the last hour, earlier today, last week or individually each visited site by clicking on the cross.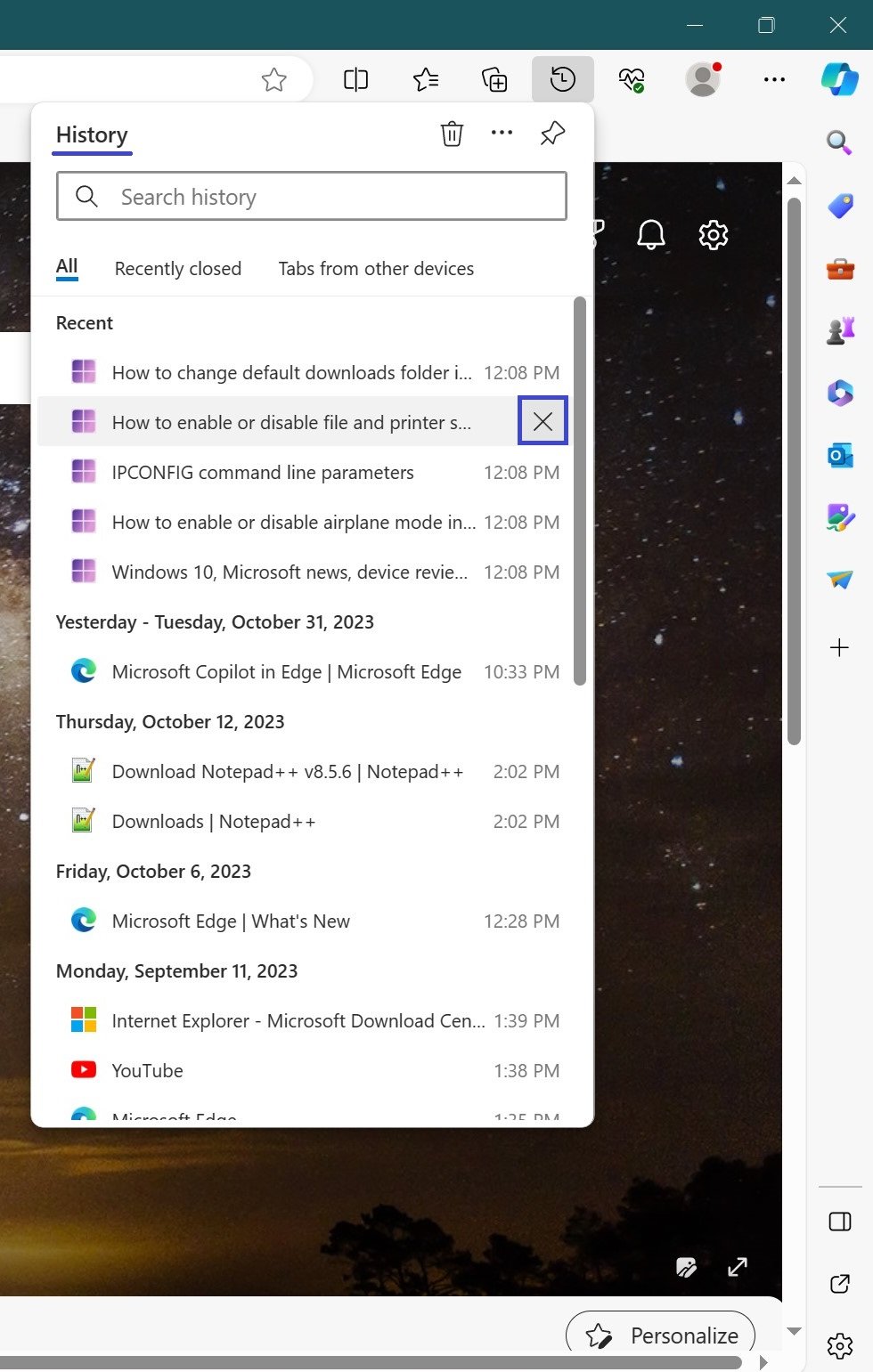 You can also clear all browser logs by clicking the Clear browsing data link.
The Clear browsing data window opens, where you can select the history items to be cleared. You can also open this window by pressing Ctrl+Shift+Del.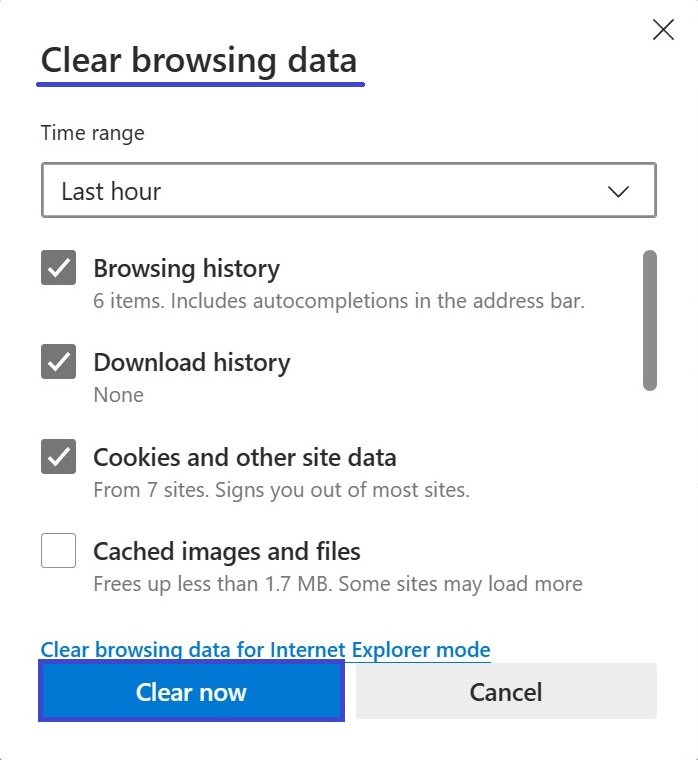 By default, only the browser log, locally saved Internet page auxiliary files, cookies and browser cache are cleared. This is reasonable. If you want to give your computer to someone else, select all items. This is also usually recommended if you have any problems starting the browser.
What is deleted when you clear the browser log contents
| Data types | Items to be removed |
| --- | --- |
| Browser log | List of visited sites, including the most frequently visited sites |
| Cookies and stored website data | Your settings data that sites store on your computer, such as login details or your location |
| Cached data and files | Copies of pages, images, and other multimedia content stored on your computer. These copies allow the browser to load content faster when you visit websites again |
| File upload log | A list of files downloaded from the Internet. Only the list is deleted, not the downloaded files themselves |
| Form data | Data entered in forms, such as e-mail address or shipping address |
| Passwords | Passwords saved for websites |
| Multimedia licenses | PlayReady content licenses/digital rights management |
| Pop-up exceptions | A list of websites for which you have explicitly allowed pop-ups to be displayed |
| Permits for location | A list of websites for which you have explicitly enabled location detection |
| Full screen permissions | A list of websites for which you have explicitly enabled automatic full-screen opening |
| Permissions for compatibility | List of websites for which you have explicitly enabled automatic opening in Internet Explorer |