In the Microsoft Edge browser, when you download files from the Internet, by default the downloaded files are saved in your user profile, in the Downloads folder.
If necessary, you can change the folder for uploading files by specifying the desired folder. Using the simple steps described in this article, you can change the location of uploaded files.
In order to change the folder for downloading files, open Microsoft Edge browser, in the upper right corner of the browser window click the Settings
and Other button or press the ALT+F shortcut and in the side menu that opens, select Settings.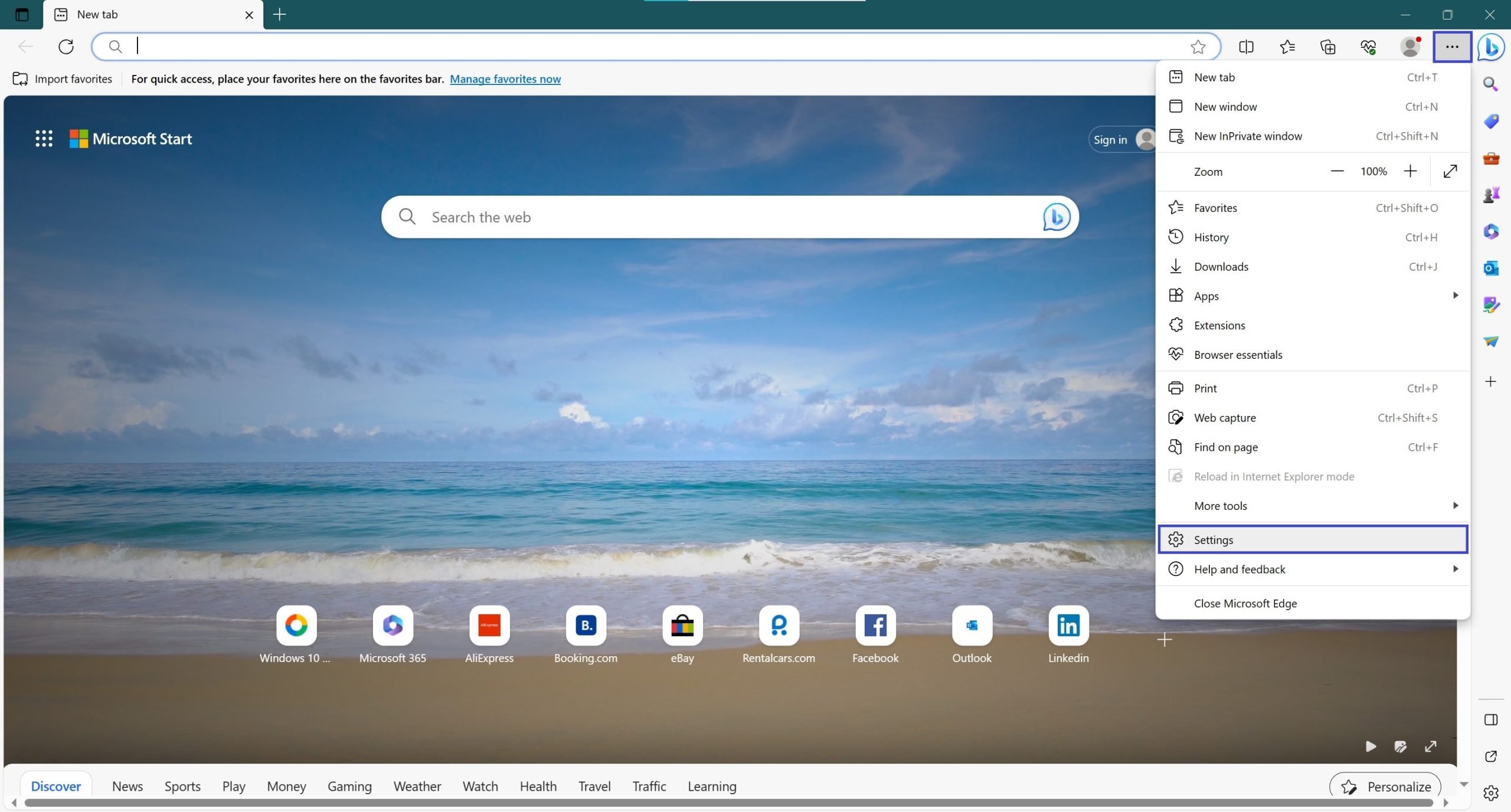 Among the options on the left side of the window, go to the Downloads section. Then click the Change button next to the Location option.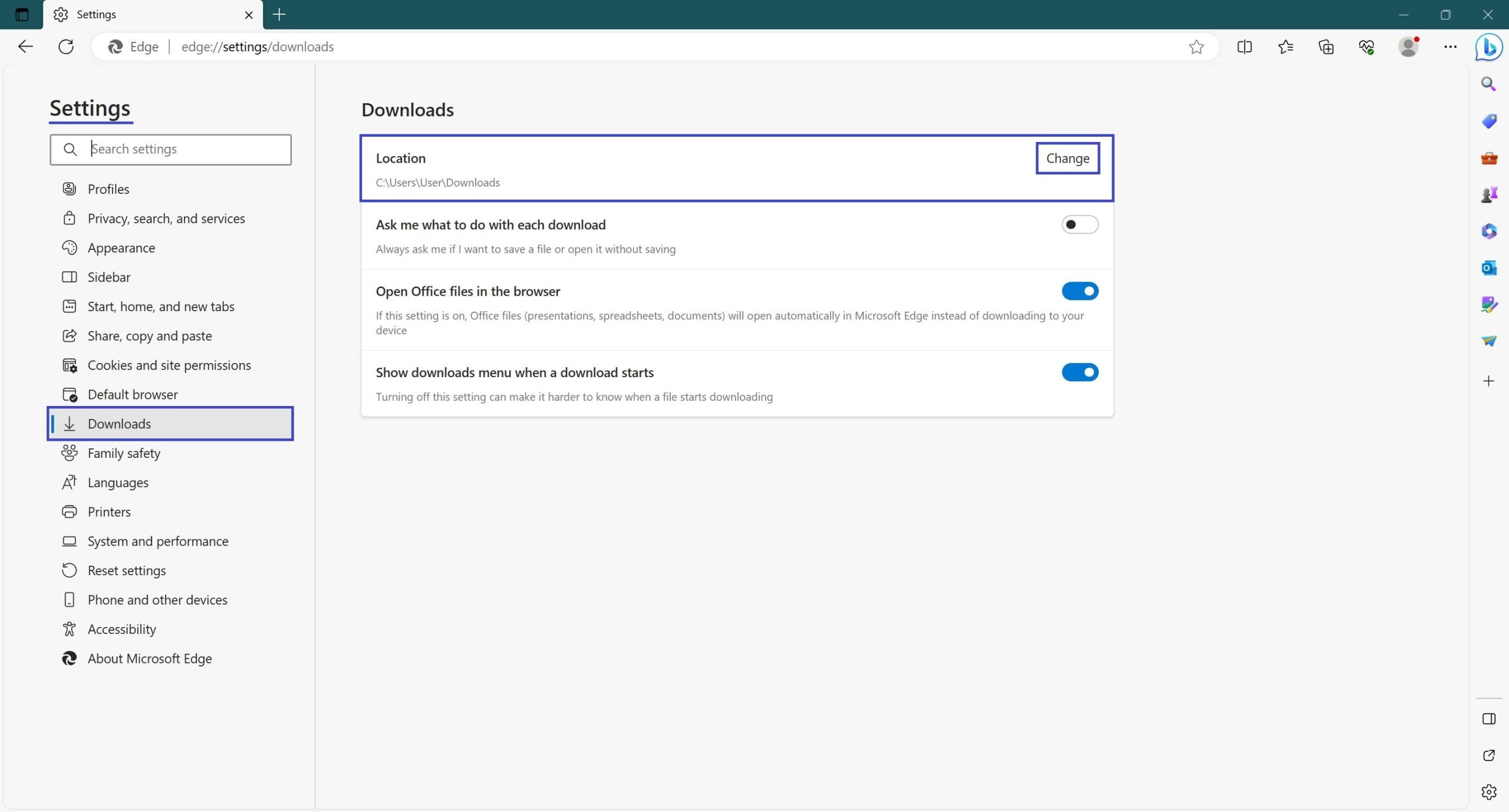 In the Location window that opens, specify the desired folder and click Select Folder. In this example, the desktop is specified as the folder for downloading files.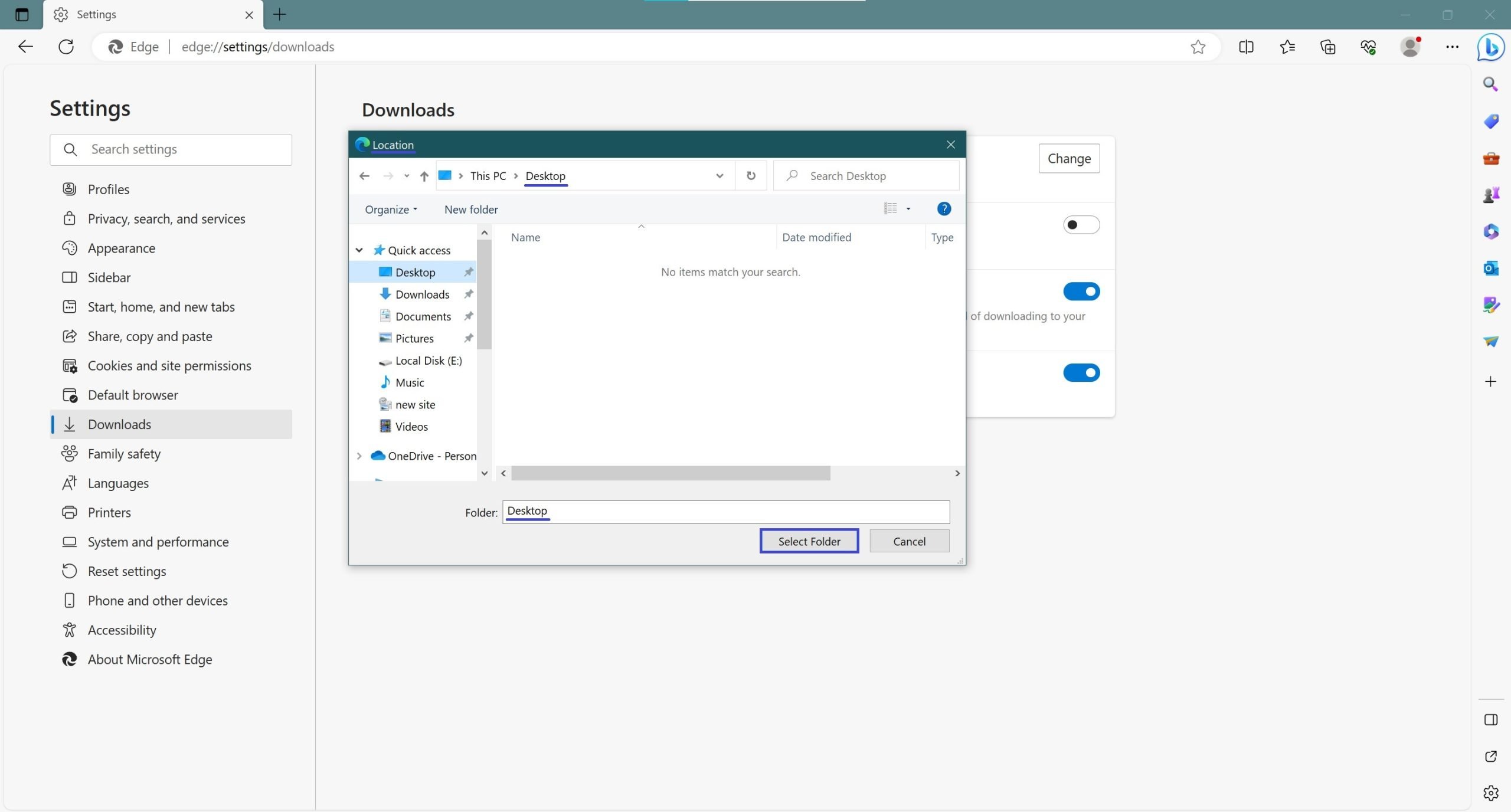 To change the folder for downloading files in Microsoft Edge browser, all it takes is a few mouse clicks and downloaded files will be saved to the folder of your choice.