The default design theme in Microsoft Edge browser is light by default, but a dark theme is also available to users, and if you like the dark display mode, then after reading this article and following a few simple steps, you will learn how to enable the dark theme in Microsoft Edge browser.
To enable the dark theme in the Microsoft Edge browser, open the settings menu by clicking the Settings and more  • • • button in the upper right corner of the browser window or press the ALT + X keyboard shortcut, and in the side menu that opens, select Settings.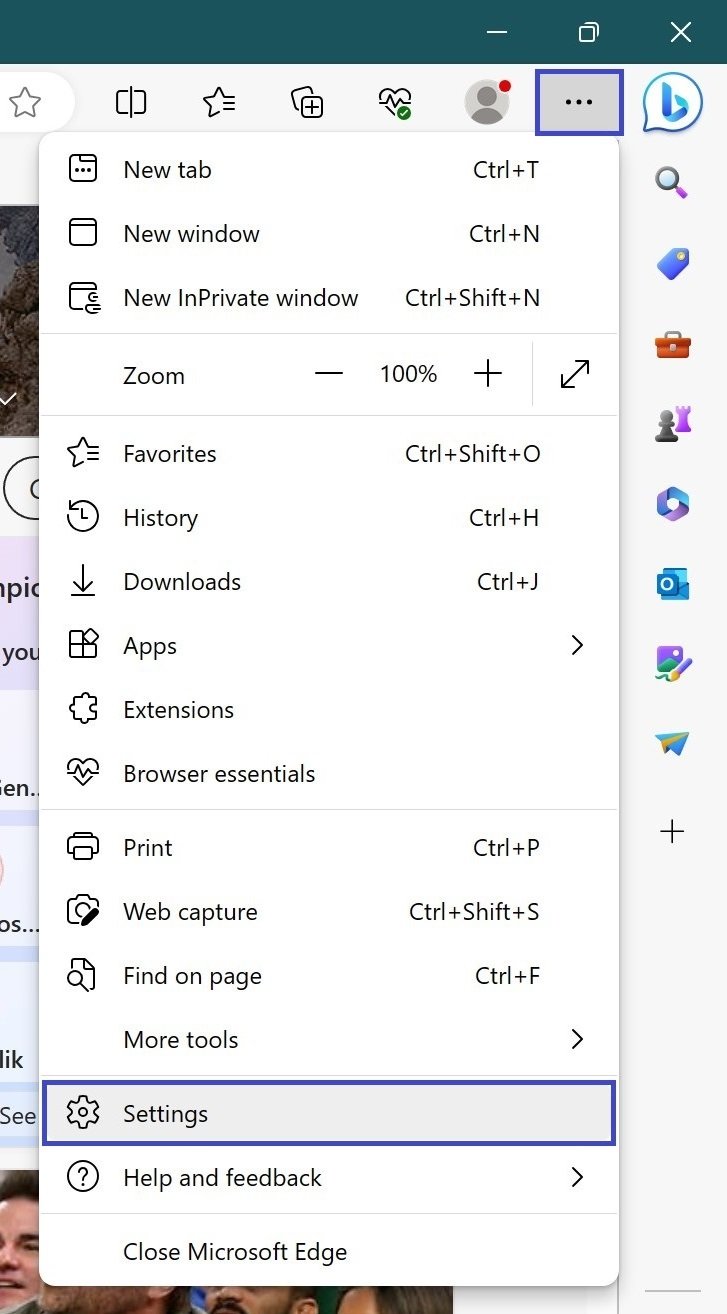 Next, select Dark from the Appearance drop-down list.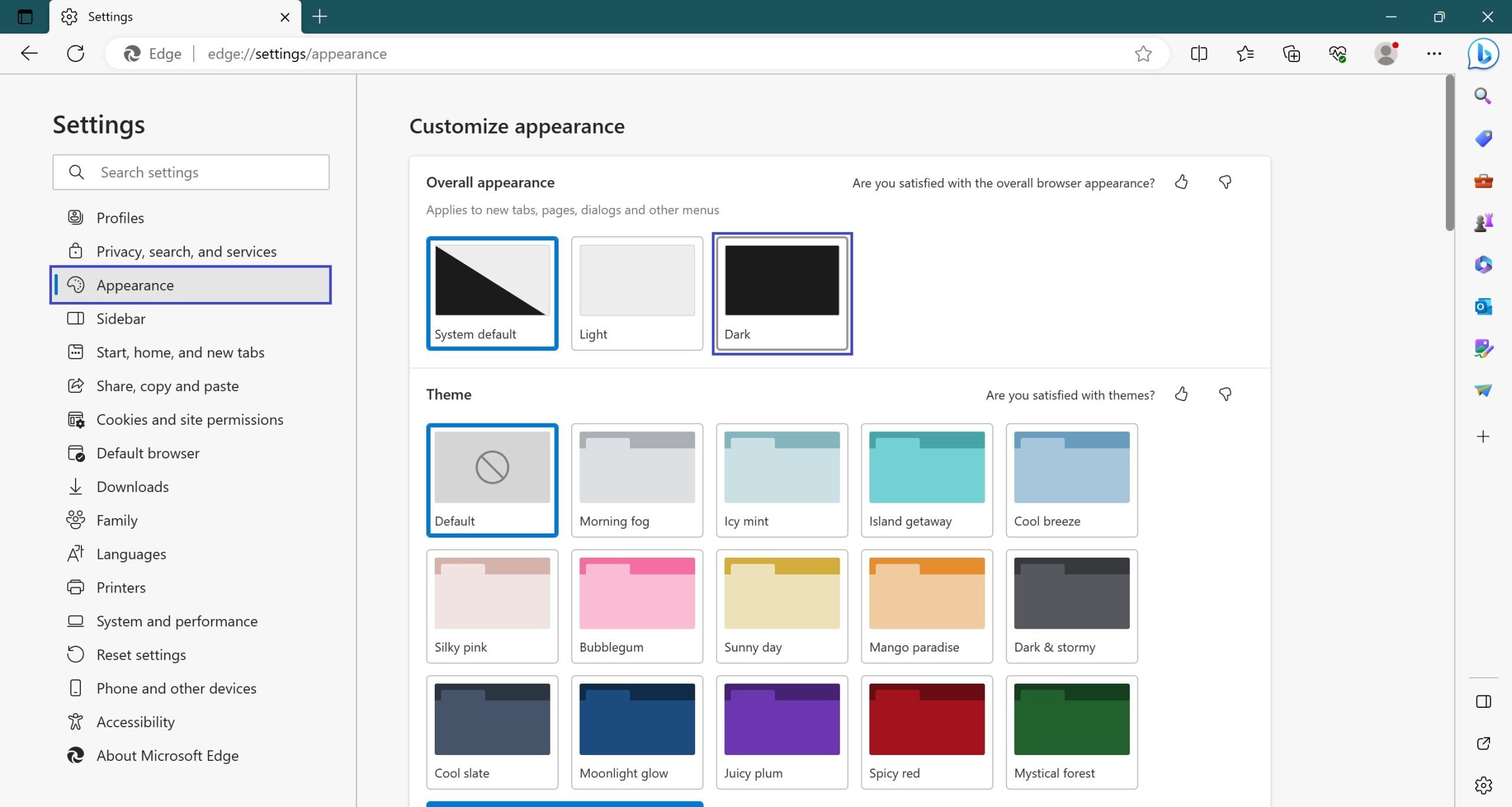 After that, the interface of Microsoft Edge browser will change to dark display mode and now the title bar, toolbar and menus will become black or dark with gray tint.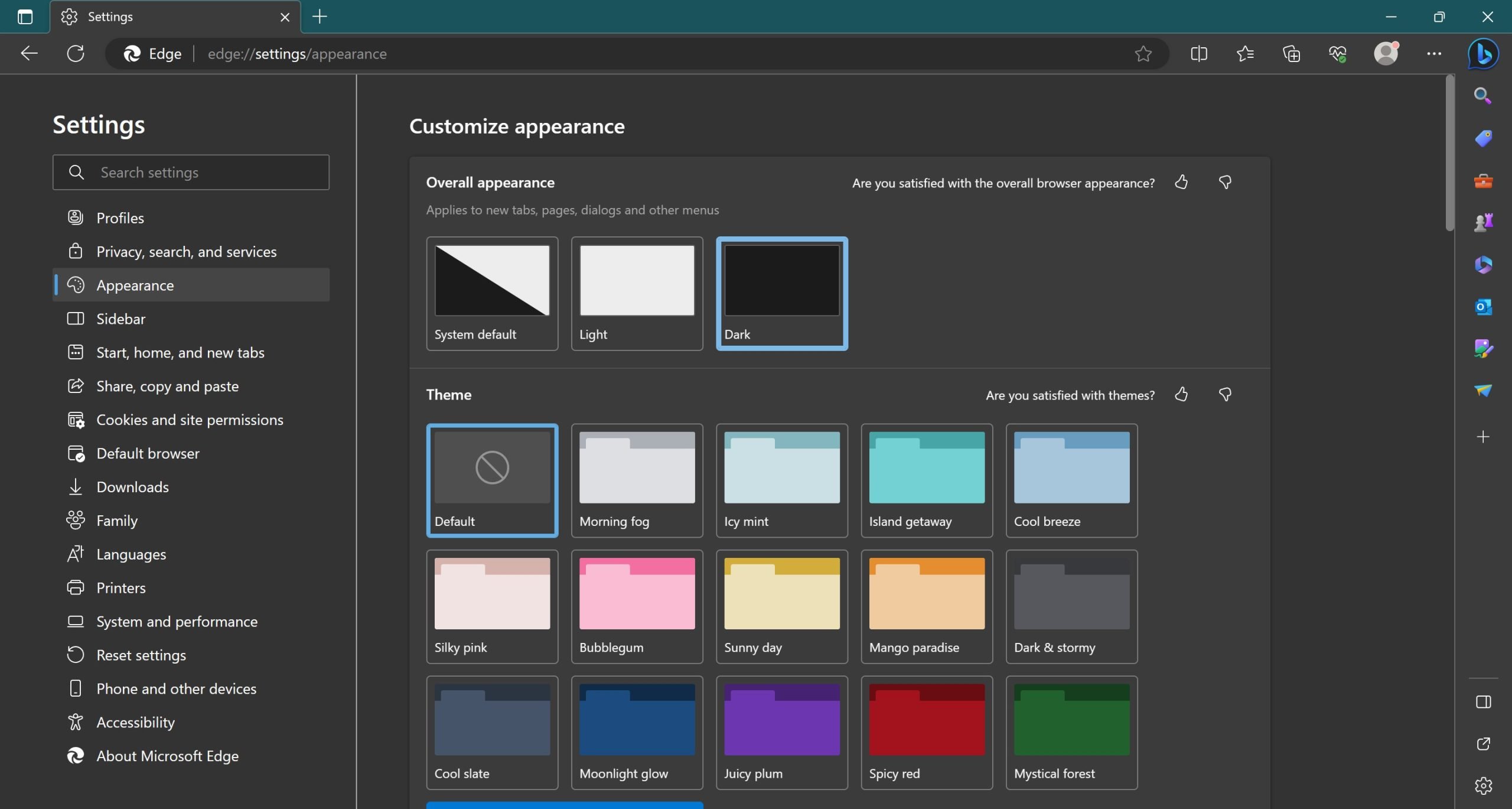 In a similar way you can change the interface design in some other standard Windows applications, such as Microsoft Office, which are not affected by the global setting of the dark theme in the system settings.