The preview area (pane) in Windows Explorer displays the contents of files, such as thumbnails of images or the contents of text files, without having to open the file in the application.
By default, the preview pane in Windows Explorer is hidden, but you can enable it if necessary.
A few facts:
The Preview pane setting is a global setting that applies to all folders, not just the current folder.
You can drag the left border of the preview pane to the left or right to increase or decrease its width in Explorer.
If you turn on the preview pane display, it will replace the information area if the information area is currently displayed.
If you turn off thumbnail preview in Windows Explorer, the image files will not appear in the preview area.
An example of the preview pane display.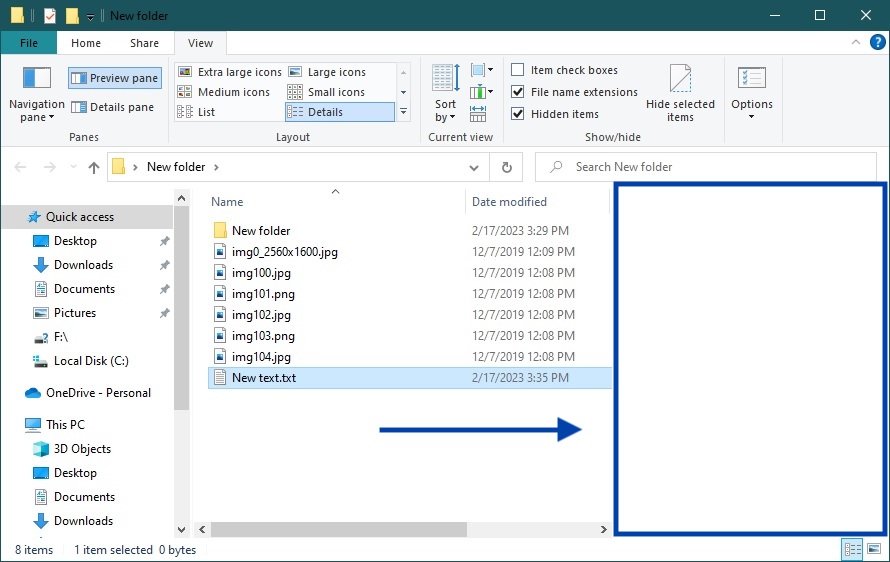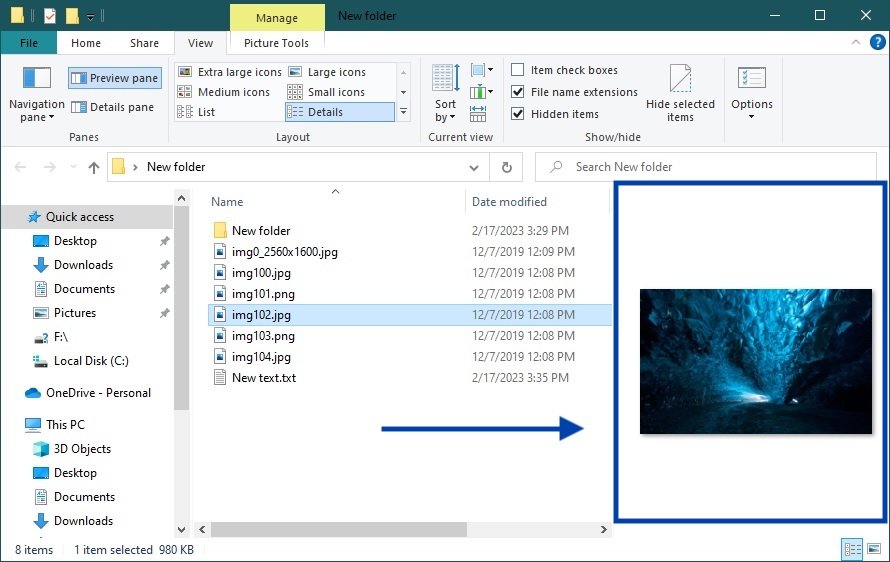 Using the key combination
To show or hide the preview pane, in the active explorer window, press Alt + P.
In File Explorer
To show or hide the preview pane, select the View tab in the explorer window and then click Preview pane on the explorer ribbon.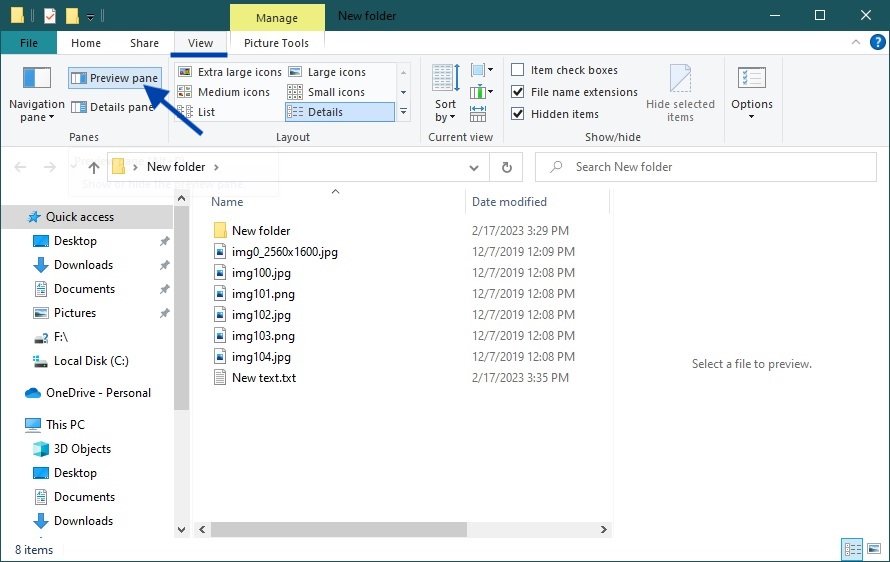 Using the registry file (reg file)
This method also allows you to show or hide the preview pane in Windows Explorer by making changes to the Windows Registry
Before making any changes to the registry, it is strongly recommended to create a system restore point
All changes made in the registry editor are shown in the registry file listings below.
To show the preview pane in Windows Explorer, create and apply the following registry file:
Windows Registry Editor Version 5.00.

[HKEY_CURRENT_USER\\SOFTWARE\\Microsoft\\Windows\\CurrentVersion\\Explorer\\Modules\\GlobalSettings\\DetailsContainer].

"DetailsContainer"=hex:02,00,00,00,01,00,00,00

[HKEY_CURRENT_USER\\SOFTWARE\\Microsoft\\Windows\\CurrentVersion\\Explorer\\Modules\\GlobalSettings\\Sizer].

"DetailsContainerSizer"=hex:3e,01,00,00,01,00,00,00,00,00,00,00,49,03,00,00
To hide the preview pane in Windows Explorer, create and apply the following registry file:
Windows Registry Editor Version 5.00.

[HKEY_CURRENT_USER\\SOFTWARE\\Microsoft\\Windows\\CurrentVersion\\Explorer\\Modules\\GlobalSettings\\DetailsContainer].

"DetailsContainer"=hex:02,00,00,00,02,00,00,00

[HKEY_CURRENT_USER\\SOFTWARE\\Microsoft\\Windows\\CurrentVersion\\Explorer\\Modules\\GlobalSettings\\Sizer].

"DetailsContainerSizer"=hex:3e,01,00,00,00,00,00,00,00,00,00,00,49,03,00,00