In Microsoft Edge, you can set up several options for the start page that will open when the browser starts up.
To customise the start page, open the settings menu by clicking Settings and more • • • in the top right corner of the browser window.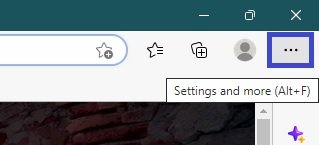 On the side menu that opens, click Settings.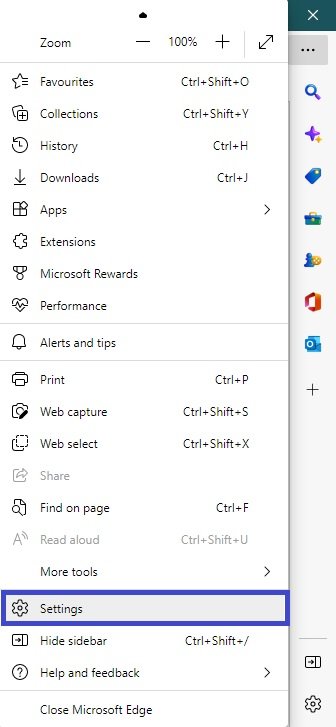 Go to Start, home and new tabs → When Microsoft Edge starts. Here you can select:
Open the new tab page,
Open tabs from previous session,
Open these pages:.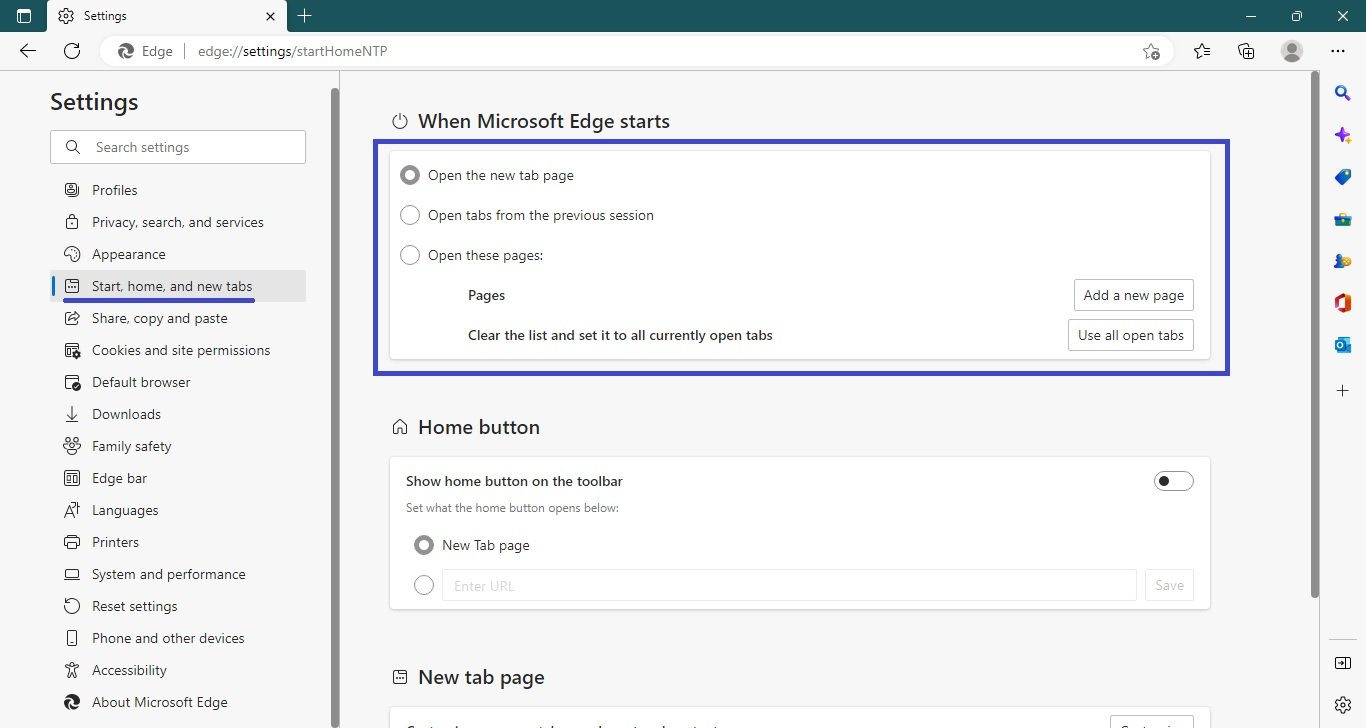 To set up your own page or set of pages, select "Open these pages:" → click "Add a new page" in the text box that appears, enter the address of the desired page. To add another page, click "Add new page" and enter the URL in the new text box (and so on).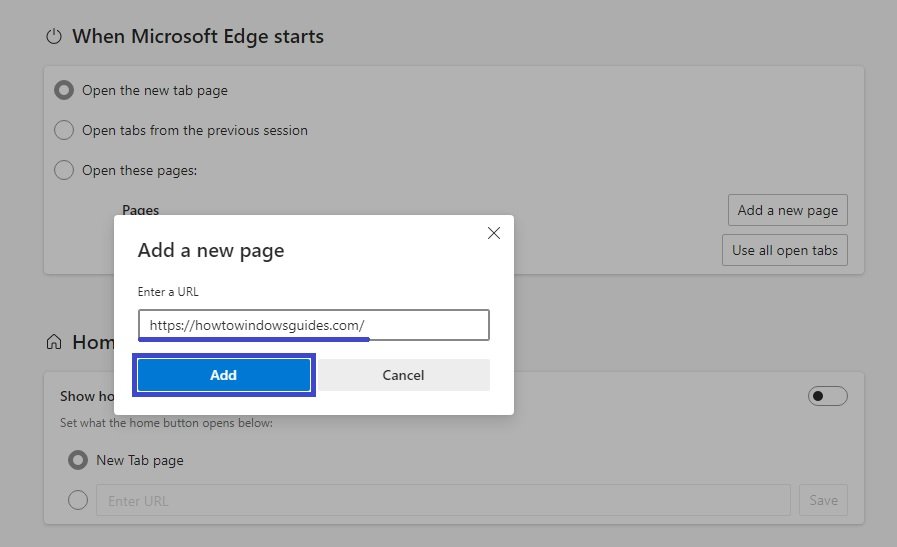 To delete a page, click the • • • Advanced icon next to its address → Delete.
Remember to restart your browser for the changes to take effect!
Selecting "Open tabs from previous session" will open the tabs you were working with before you last closed the browser.